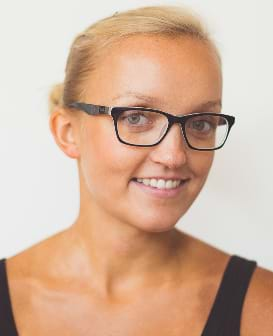 Margaret Mielczarek
BAppSc., B.ND
Accredited Practising Dietitian; Accredited Sports Dietitian & Nutritionist
Margaret is well established and experienced in clinical and sports nutrition, and has worked with numerous high performance athletes. Since graduating from Deakin University, Margaret has specialised in sports nutrition, and furthered her studies by completing the Sports Dietitian Association Sports Nutrition course at the Australian Institute of Sport in 2012.
Margaret's main areas of speciality and interest include: Sports nutrition for peak athletic performance; metabolic efficiency; adrenal fatigue; weight management (body fat loss, muscle mass gain); gut health; digestive disorders; blood sugar issues; the whole food approach to health and performance; plant based nutrition.
Margaret also teaches sports nutrition at Victoria University, and is regularly engaged by print and web based media for her expertise in health and nutrition.
In her spare time, Margaret leads an active lifestyle regularly competing in marathons and triathlons. She started her triathlon career in 2010, and has since competed numerous Olympic Distance and Long Course triathlon events across Australia. Margaret completed Ironman Melbourne in 2013-14, and hopes to one day qualify for the Ironman World Championships in Kona, Hawaii.
Professional Memberships
Dietitians Association Australia
Sports Dietitians Australia
American College of Sports Medicine
Collegiate & Professional Sports Dietitians Association