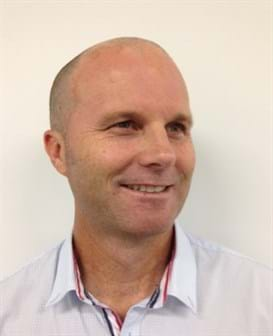 PhD., BAppSc., AEP., AES
Managing Director
Accredited Exercise Physiologist │Sport & Exercise Scientist

Dr Simon Sostaric is a distinguished exercise physiologist, sports scientist and researcher. He holds a physiology doctorate & is the founder and director of Melbourne Sports & Allied Health Clinic - a private practice specialising in patient healthcare; sports performance; NDIS capacity building therapies; biomedical research; and industry healthcare. He has practiced for 30 years, including multi-year periods abroad. Outcome focuses include:
developing & validating scientific innovation in healthcare, ageing & longevity, and human performance
holistic and integrated approach to improving quality of life & reducing impact of common chronic conditions
bridging gaps between complex mechanistic research and effective practical applications
Clinically, Simon specialises in metabolic and cardiovascular function; muscle function; autoimmune disorders; ageing and longevity. His research expertise includes: mechanisms of fatigue; muscle metabolism; muscle damage; overtraining syndrome; systemic inflammation; metabolic & electrolyte disturbances during exercise; heat and hypoxic physiology. Dr Sostaric regularly presents research outcomes and key notes in Australia and abroad, and publishes in high impact factor peer reviewed journals. He is also currently Review Editor on the Editorial Board of Exercise Physiology (specialty section of Frontiers in Physiology Journal, and Frontiers in Sports and Active Living Journal).
Dr Sostaric has accomplished an international track record in numerous sports, including: endurance running; triathlon; cycling; football; adventure sports; extreme sports and motor racing (Formula 1; world endurance racing; motoGP). He is regularly engaged by global professional sporting organisations, institutions and athletes - to provide expertise in leadership, performance methodology, innovation, and ethical best practice.
Dr Sostaric also provides medico-legal services as an expert witness in personal injury claims, and exercise performance / biomedical equipment intellectual property claims.
See links for presentations, publications, editorials & testimonials.
Recent Awards:
Sports Medicine Australia Conference - November 2022, Gold Coast, Australia: ASICS Best Paper in Sport & Exercise Science
" Cold water ingestion ameliorates increase in core temperature and discomfort during simulated motor racing in a hot environment: a randomised trial"
Professional Memberships:
Exercise & Sports Science Australia
Sports Science Advisory Group - Exercise & Sport Science Australia
Sports Medicine Australia
American College of Sports Medicine
International Society of Exercise & Immunology
International Interest Group - Potassium, Sodium & the Function of Heart and Muscle
---