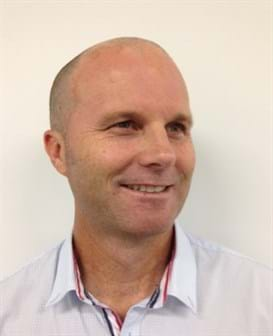 PhD., BAppSc., AEP., AES
Managing Director
Accredited Exercise Physiologist │Sport & Exercise Scientist

Dr Simon Sostaric is a distinguished exercise physiologist, sports scientist and researcher. He holds a physiology doctorate (Victoria University, Melbourne, Australia) & is the founder and director of Melbourne Sports & Allied Health Clinic - a private practice specialising in sports performance; patient healthcare; NDIS therapies; biomedical research; and industry healthcare. He has practiced for 28 years, including multi-year periods abroad. Outcome focuses include:
developing & validating scientific innovation in healthcare and human performance
integrating outcome orientated results in rehabilitation
bridging gaps between complex research and progressive practical application
Clinically, Simon specialises in exercise rehabilitation; capacity building for individuals living with disabilities; fatigue; metabolic disorders; cardiovascular disease, autoimmune & hormonal disorders. His research expertise includes; mechanisms of fatigue; overtraining syndrome; muscle damage; systemic inflammation; metabolic & electrolyte disturbances; heat and hypoxic physiology. Dr Sostaric's research outcomes have been presented internationally, and published in high impact factor peer reviewed journals.
Dr Sostaric has accomplished an international track record in many sports, including: endurance running; triathlon; cycling; football; adventure sports; extreme sports and motor racing (Formula 1; world endurance racing; motoGP). He is regularly engaged by professional sporting organisations, institutions and athletes - to provide expertise in leadership, innovation, and ethical best practice.
Dr Sostaric has established a track record of delivering timely, reliable & cost effective commercialisation projects for high profile clients. Furthermore, he has a deep understanding of the scope of global growth in biomedical, exercise and sport sciences.
See links for presentations, publications, editorials & testimonials.
Dr Sostaric consults monthly in Sydney, and international locations by request; primarily UK; Europe; UAE; SE Asia; USA.
Recent External Collaborations
RMIT University: Research consultant / co-investigator: "Effects of fluid temperature modification on cognitive and physiological performance in extreme heat".
Swinburne University of Technology: Course advisory committee member, Bachelor of Sport & Exercise Science
Professional Memberships:
Exercise & Sports Science Australia
Sports Science Advisory Group - Exercise & Sport Science Australia
Sports Medicine Australia
American College of Sports Medicine
International Society of Exercise & Immunology
International Interest Group - Potassium, Sodium & the Function of Heart and Muscle
Australian Strength & Conditioning Association

---