Where in the World? Taking our sport science program global.
24th July, 2014.
The delivery of cutting edge physical preparation, innovative but ethical sport science, and contemporary educational programs - are not limited by geographical borders. Indeed, high precision physiological monitoring equipment is now so compact and mobile, its possible to support the needs of professional athletes almost anywhere in the world.
Melbourne Sports & Allied Health Clinic regularly provides specialist services for international athletes, teams and sport/educational institutions. Dr Simon Sostaric provides a brief snapshot of some key features abroad in June.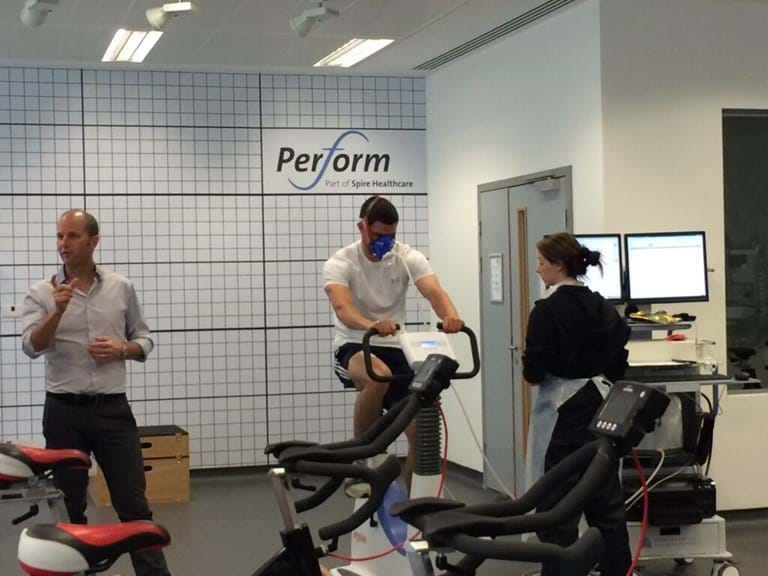 monitoring physiological demands & implementing performance strategies for Mark Webber & the Porsche LMP1 team during the prestigeous Le Mans 24hr race in France
physical preparation strategies for Mark Webber in preparation for the Leadville (CO, USA) 100 mile mountain bike race. Leadville covers altitude of 10 000 - 13 500ft.
physical preparation upgrades in the UK for Kiwi GP2 driver Mitch Evans, who incidentally, has won the previous two feature GP2 races at Hokenheim (GER) and Silverstone (UK). For the uninitiated, GP2 is the primary feeder series to the top flight F1 series.
physical preparation upgrades, physiological testing, and training camp for British motoGP racer Bradley Smith, in Lagos, Portugal
presenting "thermoregulatory demands in teams sports" professional development workshop to sport scientists, physical preparation managers, sports doctors, and academics - at the English FA high performance centre, St Georges Park, UK.