Preparing for the 2014 Melbourne Marathon: physiology testing, training & recovery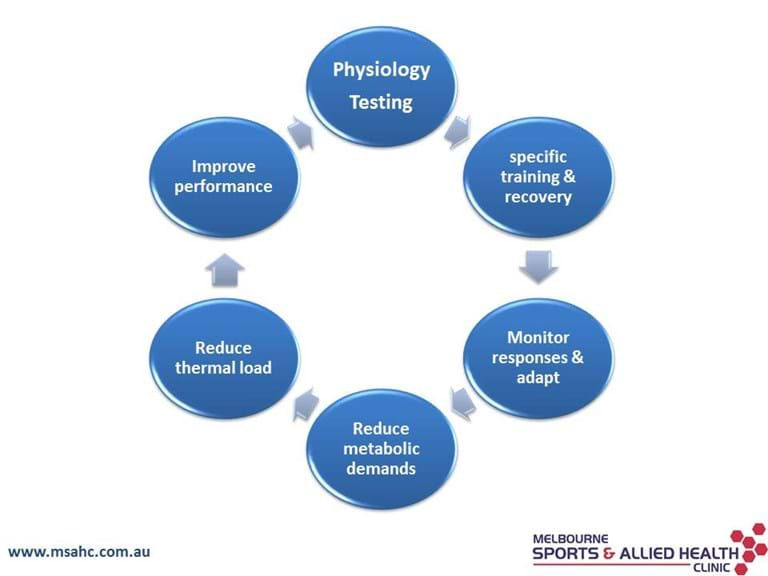 23rd July, 2014.
With 10 weeks to go until the 2014 Melbourne Marathon, now is the time to refine your training and recovery methods, in order to get the most out of yourself on race day.
understand how you are responding to training via physiological testing
learn how to integrate training methods to improve metabolic economy
learn how to modify nutrition in order to reduce hydration & energy demands
understand the balance between too little and too much recovery
identify risk of immunosuppression and soft tissue injury
improve your bodies ability to thermoregulate
Private health insurance rebates are available for those with exercise physiology "extras" cover. For more information, or to make a booking, please contact Dr Simon Sostaric on 9331 4001
.